San Francisco's Litquake Brings Reading as Spectator Sport Ethos to New York City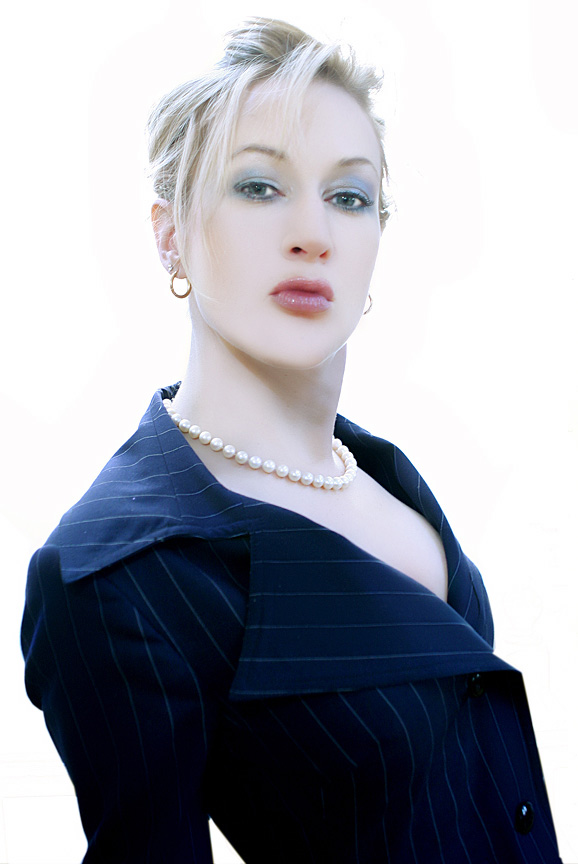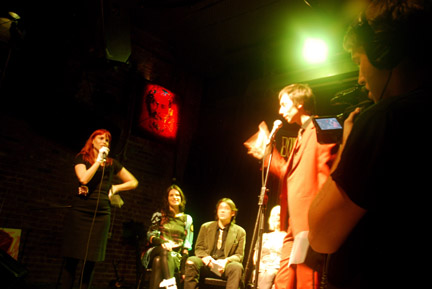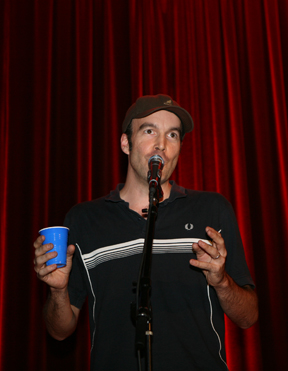 From left to right: Cintra Wilson; Writers at Bowery Poetry Club; Sean Wilsey


Writers will take over bars throughout Lower East Side and East Village for an East Coast version of the City by the Bay's famed Lit Crawl, a literary pub crawl that will include Sean Wilsey, Cintra Wilson, Ben Greenman, Bruce Weber, Bomb Magazine, Paris Review, Gigantic Magazine, Soho Press, Granta, Kensington Books, The Daily Green, and many others.

LitCrawl NYC is scheduled for September 11 from 6-9pm; Admission is free and venues include Bar 82, Bowery Electric, Bowery Poetry Club, Fontana's, Jimmy's No. 43, KGB Bar, Lolita Bar, Solas, The Lounge and more.
Litquake, San Francisco's Literary Festiva
l brings its "reading as spectator sport" ethos to New York for one night only on
September 11
when it hosts the East Coast version of the Lit Crawl, a literary pub crawl through 15 + bars in the East Village and the Lower East Side.
This is the third year that the SF-based literary festival has come to New York to stage a crawl and the first time welcoming on board the Paris Review and Granta(who is also sponsoring the event).

Participants at the Crawl in the East Village and Lower East Side include SF Litquake vets, Sean Wilsey, Cintra Wilson and Ben Greenman who have all made the trek west to appear, as well as Bruce Weber, author of As They See 'Em: A Fan's Travels In The Land Of Umpires, Other authors include David Leviathan, co-writer of Nick and Norah's Infinite Playlist, Penny Arcade and many more.

Litquake 2010 is scheduled for October 1- 9, and will be giving its Barbary Coast Award for contributions to Bay Area letters to none other than Lawrence Ferlinghetti—who this year turns 92—and City Lights Booksellers.

"Both San Francisco and New York have literary lives that are extraordinarily rich - and a little bit rowdy," say Litquake Executive Directors Jack Boulware and Jane Ganahl. "Each year we look forward to this version of the Crawl. In some ways it's much more New York than SF, but there are similarities: people love books and they love to go to bars, so we've found that Litquake's ethos of reading as spectator sport thrives remarkably well, no matter which coast you're on."

Literary organizations, magazines and groups making their presence known at Lit Crawl NYC on Sept 11, 2010 include:


Paris Review




Granta



Harper Perennial



Gigantic Magazine



Soho Press (Crime writers)




Lower East Side Girls' Club and Girls Write Now (YA)



Words Without Borders



BOMB Magazine(BOMBaoke!)




Instant City



Fence



FSG




Kensington Books



The Daily Green



National Book Critics



YourTango (Sex & Love writers)



Venues include:












Scratcher Cafe & Bar




Solas






Botanica Bar




Vig Bar




Gallery Bar
About Litquake

Litquake, San Francisco's annual literary festival, was founded by Bay Area writers in order to put on a week-long literary spectacle for book lovers, complete with cutting-edge panels, unique cross-media events, and hundreds of readings. Since its founding in 1999, the festival has presented more than 2300 author appearances for an audience of over 53,000 in its lively and inclusive celebration of San Francisco's thriving contemporary literary scene. Litquake seeks to foster interest in literature, perpetuate a sense of literary community, and provide a vibrant forum for Bay Area writing as a complement to the city's music, film, and cultural festivals.
Dates: 10/1-9, 2010.
http://cts.vresp.com/c/?ShaveandaHaircut/f9ccc5abae/f9218fbea5/038bed42e0